***All campers require immunization records from their Doctor in order to participate in our camps***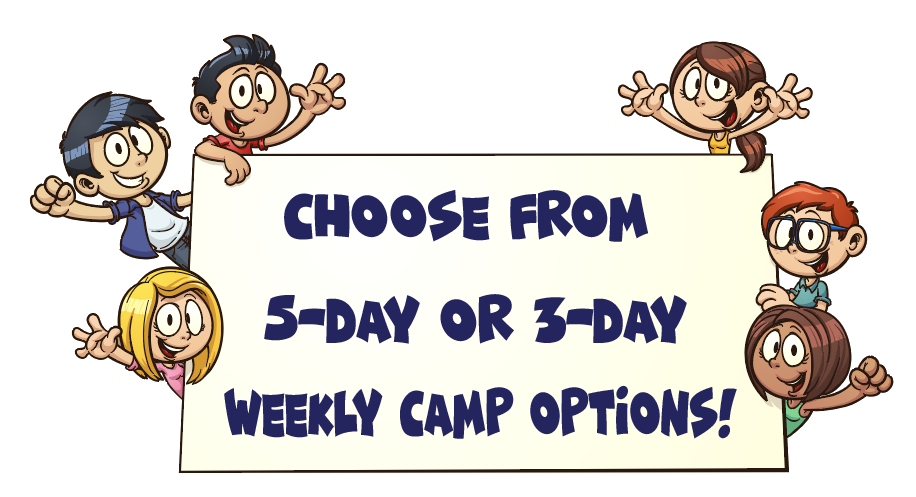 Welcome to the 2023 Sterling Gym Summer Programs! It's going to be a great, fun-filled Summer at Sterling Gym, with lots of flipping, swinging, climbing, dancing, exploring and more!

Our Summer Camp program operates on a weekly basis, starting June 26 and ending August 18. Each day runs 9am to 3pm, with extended hours available for an extra cost. Every camper will enjoy structured time in our awesome Ninja gym and huge gymnastics gym, along with open gym time, games, outside play and time on our very own super water slide and pool. Activities will vary weekly based on the theme and each week Sterling Gym will have either a special guest or special activity for campers to enjoy!

The camper to counselor ratio for Summer Camp is 10:1 and 5:1 for Pre-School camp. Campers should be dropped off between 8:45 and 9am and picked up between 2:45 and 3pm. Keep an eye out this year for details on our new pick-up line!

3-day weeks

Sterling Gym also offers 3-day weeks in addition to the full week camps! Days are Monday, Tuesday, and Wednesday only, no discounts apply, and days may not be changed.


---
Summer Camp at Sterling Gym&nbsp (ages 5.5+)


Summer Camp at Sterling Gym is our most popular, fun-filled camp for children who just want to have MORE FUN! Due to popular demand, every week of Summer Camp is now filled with ninja obstacles, trampolines, foam pits, water play, so much more! Now every camper enrolled will get to enjoy all the amazing activities Sterling Gym has to offer! Where else can you get all the most fun activities in one amazing camp?? Space is limited, so be sure to reserve your spot before it's too late.
5-day Summer Camp tuition: $325 per week
3-day Summer Camp tuition: $200 per week

Available all 8 weeks of our Summer programs


---
Pre-school Camp&nbsp (ages 4-5)


Pre-school Campers will have the opportunity to do gymnastics, arts and crafts, swim in our supervised pool, have story time, and participate in outdoor activities. Our Jungle Gym and function rooms are air conditioned for comfort! The staff ratio for this camp is 5:1 and space is limited. All campers should bring a healthy snack with them in addition to the proper attire requirements listed below.
5-day Pre-school Camp tuition: $325 per week
3-day Pre-school Camp tuition: $200 per week

Week 2: July 5-7*
Week 4: July 17-21
Week 6: July 31-Aug. 4
Week 8: Aug. 14-18



---
Dance Camp&nbsp (ages 6+)
(Specialty Camp)
This camp will feature many of the popular activities incorporated in our Summer Camp, such as pool time and water slide, in addition to the uniqueness of learning many aspects of dance. At the end of each week, parents are invited to watch the Dance Showcase performed by the campers! Kids will get to learn routines from their favorite movies and tv shows along with today's hottest bands.
Tuition is $325

Week 3: July 10-14



---
Summer Session Schedule and Themes
Week 1

Week 2

Week 3

Week 4

Week 5

Week 6

Week 7

Week 8

June 26-30

July 5-7*

July 10-14

July 17-21

July 24-28

July 31-Aug. 4

Aug 7-11

Aug 14-18

Creative Campers Week

Party in the USA Week

Movin' & Groovin Thru the Decades Week

Boston Strong Week

Stars of Sterling Gym Week

Villains, Heroes & Princesses Week

Sterling Record Setters Week

Last Hooraahh! Week

Summer Camp

Summer Camp & Pre-school Camp

Summer Camp & Dance Camp

Summer Camp & Pre-school Camp

Summer Camp

Summer Camp & Pre-school Camp

Summer Camp

Summer Camp & Pre-school Camp

Note: Weekly themes will be incorporated into each weeks' activities and campers will be instructed at the beginning of each week on how they will participate in these exciting camps!
*Week 2 is a 3-day week due to 4th of July holiday. Sterling Gym will be closed July 3 & 4.
---
Daily Schedule
9:00 am
9:30 - 10:50
10:50 am
11:10 - 12:10
12:10 pm
1:35 pm
2:40 pm
2:45-3:00 pm

Warm-up & Fun Activity
Rotations
Break
Rotations
Lunch & Outdoor Activities
Open Workout or Swim
Clean up
Dismissal
---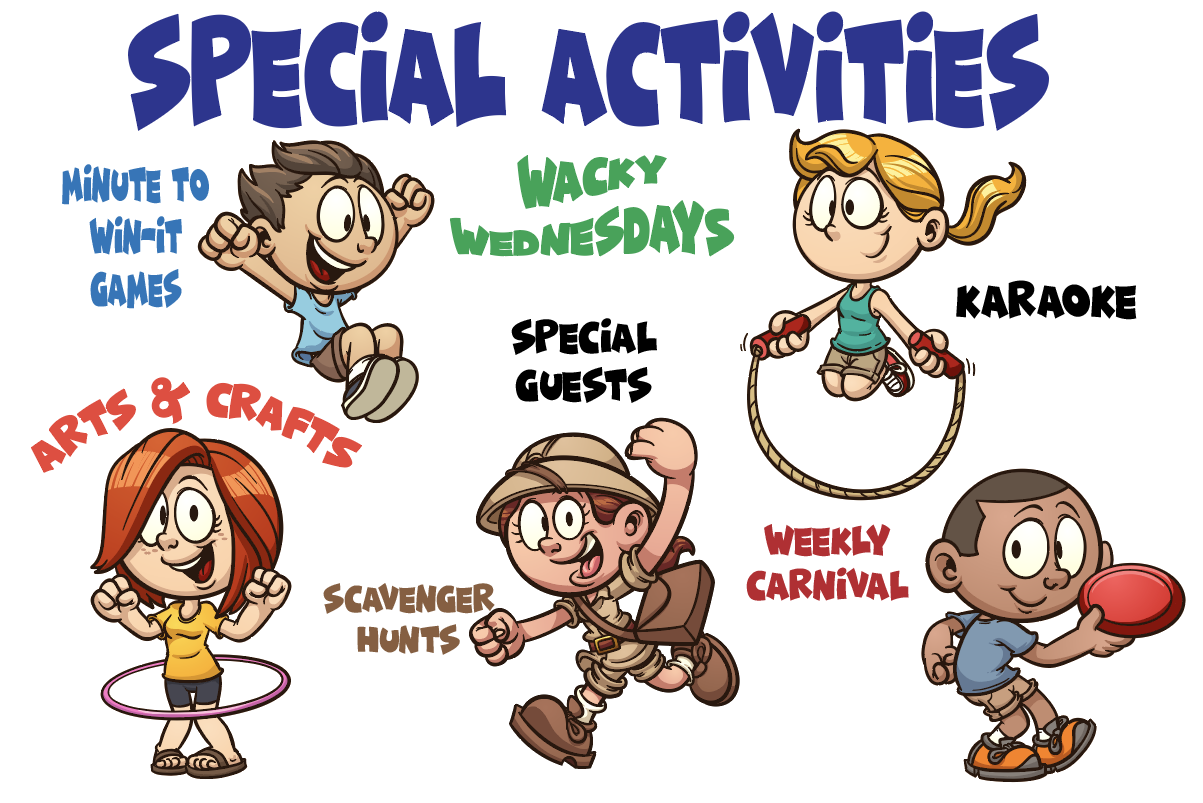 ---
What to Wear / Bring




When your child comes to camp they should wear appropriate clothing - no baggy clothing, no jewelry, no pockets, zippers, belts, or buckles. A bag lunch is required for every child and a snack for the morning break if desired (fruit is strongly suggested), along with a water bottle.

Children should also bring sneakers to play outside, swim suits, sunscreen, and towels. Please leave all jewelry and valuables at home!


---
Camp Tuition



Tuition for all 5-day camps is $325 per week. Tuition for all 3-day camps is $200 per week.

All camp tuition must be paid in full two weeks prior to selected camp week. A $40.00 late fee will apply to all camp payments received less than 2 weeks prior to your scheduled camp week. All discounts are forfeited on late payments.

Tuition for Pre-School Half Day Camp is $200 per week. The Pre-School Full Day Camp is $325 per week.

Tuition for 3-day Camp is $200 per week. Days are Monday, Tuesday, Wednesday only. Days may not be changed. This applies to Summer Camp and Pre-school Camp camps only.

Children must be at least 4 years of age to attend the Pre-School Camp or at least 5-1/2 years of age to attend the Summer Camp. All Full Day campers must also have completed Kindergarten.

All participants are required to submit all immunization / medical records prior to attendance in any Sterling Gym Camps. (MA State Law)

Any children with peanut or other serious allergies must inform Sterling Gym of any allergies prior to participating in any Sterling Gym programs.


---
Sitting Service



For parents not able to drop off or pick up campers at our regular hours, there is a sitting service available. This service applies to students enrolled in the Day Camp only. The three options are:

1. Drop off only (7:30 - 9:00 am) $12 per day
2. After camp hours (3:00 - 5:30 pm) $12 per day
3. Drop off and After camp (7:30 am - 5:30 pm) $20 per day or $100 per week

---
How to Register

Customer Portal Registration


A non-refundable deposit of $100.00 per child per week is required to secure a reservation and the balance of the tuition is due 2 weeks prior to each camp week.

Registration is on a first come / first serve basis and space is limited.

All 2023 Summer program applications are completed online by using the link below.

Payments may be made by cash, check, and Visa / Mastercard. (we do not accept Discover or Amex cards)

Online registration is available in our Customer Portal.

Don't wait - Sign up today!


---
Director / Staff



The Directors of our Summer Camp are Kim MacKenzie and Allie Watkins.

Our Summer time staff features enthusiastic members which include all our permanent staff members as well as some new faces. This combination promises to provide another fun-filled Summer program.


---
Parents are required to complete important registration, medical and immunization forms prior to students attending camp, or classes. Without this information, we cannot allow any child to participate in any activities.
&copy 2014 Sterling Academy of Gymnastics. All rights reserved.