2023 Summer Class Schedule

Registration is ongoing - call us today!

The Summer class programs run on an 8 week session beginning June 26 and running through August 18.
These classes are structured the same as our school year gymnastics program.
Click image below to view larger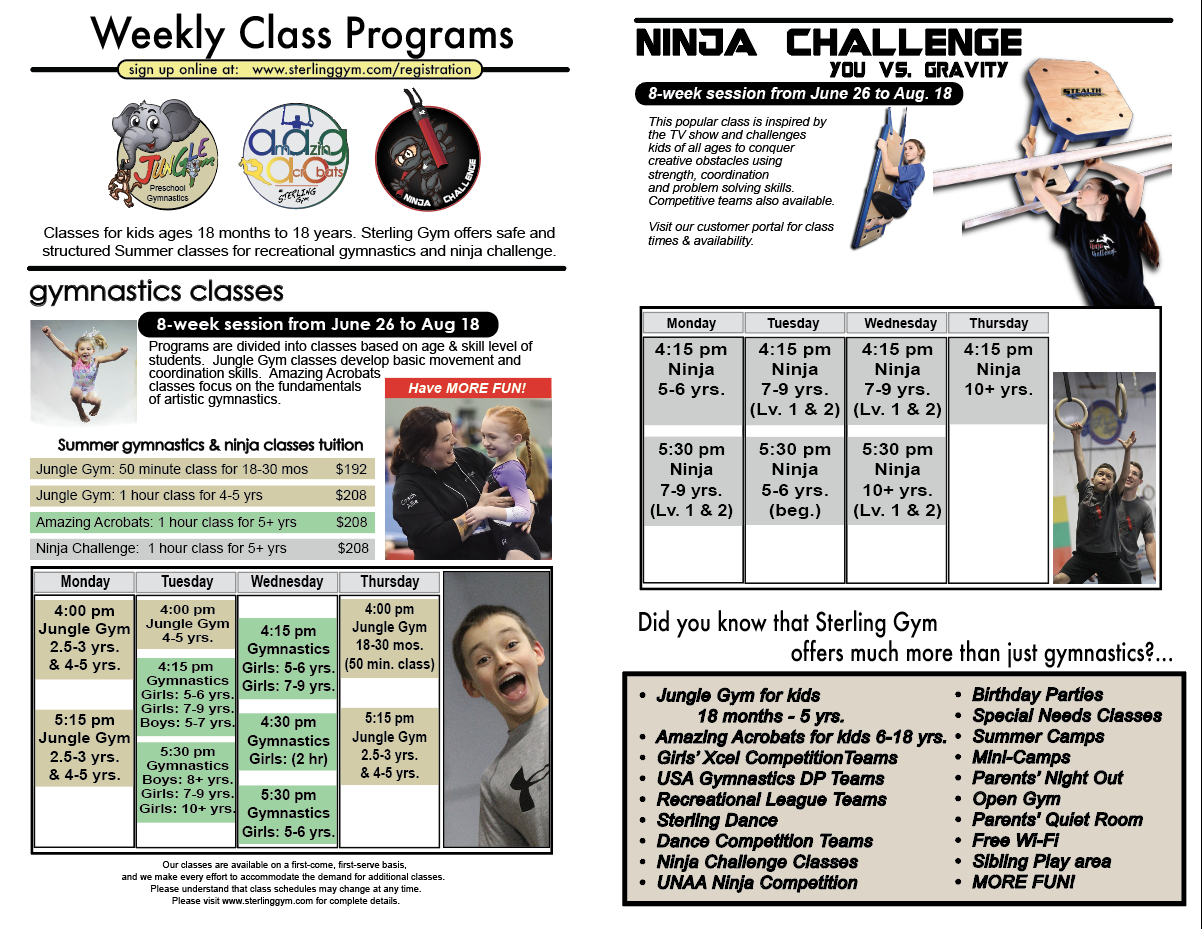 This is a tentative schedule. Evening classes may be added to accommodate differing schedules.
Age groups will be adjusted at the beginning of the session. Therefore, conditions may exist for varying groups of 6-8 yr. old children and 9-11 yr. old children in the gym at the same time.
Schedule updated March 15, 2021


---
---
&copy 2014-2019 Sterling Academy of Gymnastics. All rights reserved. Web Site Design by Ideations LLC.