Special Olympics practices are held every Saturday at 11 am.
Please call us for additional information on this program.
Sterling Academy of Gymnastics is proud to be a host of the Special Olympics Competitions.

Next Special Olympics Competition is Saturday, April 2, 2016 at 6:00pm.

Photos from past Special Olympics Competitions are available to view by contacting Matt Carbone at Sterling Gym.

Congratulations to Andy and Gina on winning National Titles at the Special Olympics 2006 National Championships!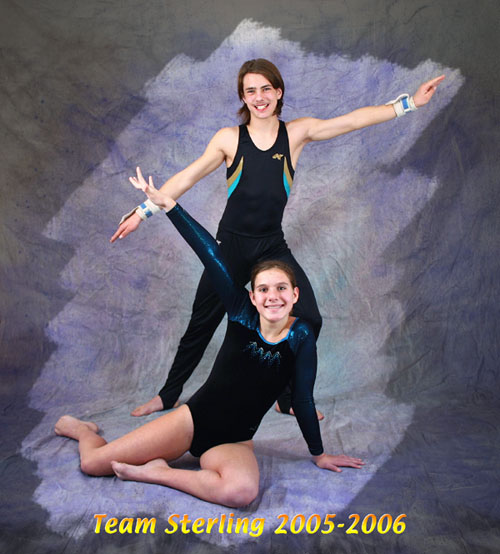 Special Olympics North America - 2006 US National Games in Ames, Iowa.
Andy Bearse took first place All-Around with a score of 45.293. Andy took the gold on Floor, Pommel Horse, Rings, Vault, and High Bar, and Silver on Parallel Bars.

Gina Lebeau took second place All-Around with a score of 27.885. Gina took the gold on Beam, and the Silver on Floor, Uneven Bars, and Vault.

Sterlng Academy of Gymnastics, and the entire Team Sterling program congratulates Andy, Gina, and all of our Special Olympic Athletes for another winning year!

For more information, please send email to flip@sterlinggym.com